Glacier National Park is full of beautiful places. Mountain tops, lakes and ice-cold waterfalls are around almost every corner. It's like every square inch of the park was bespattered with some sort of magic elixir.
Our first day in the park was spent ogling at pretty much everything. The wildlife, the flowers, even the ominous-looking dead trees, were all so photo worthy.
We had heard great things about Virginia Falls. That it's a "must see" and that the waterfall is so large and powerful that you can't even get close to it.
We tried it out and, maybe it's because of my obsession with waterfalls, but it turned out to be my favorite hike in the park. At only 3.2 miles round-trip, it's an easy hike that almost anyone can enjoy and not a moment of it is, in any way, boring.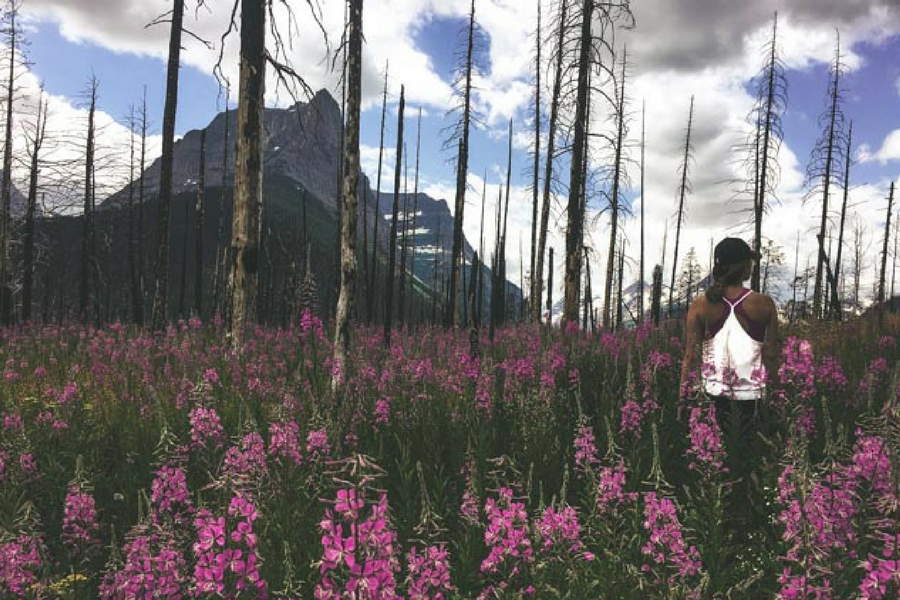 When you first start walking down into the valley (depending on the time of year, of course), you'll see an extreme amount of these pink flowers, known as Fireweed. They're nice to look at and the mule deer love to eat them! We caught one nibbling on some flowers along the trail. She wasn't even a little bit scared of us. In fact, we got some crazy, close-up footage of her. The level of fear in some of the animals in Glacier is incredibly low – which may actually be a bad thing for them, safety-wise.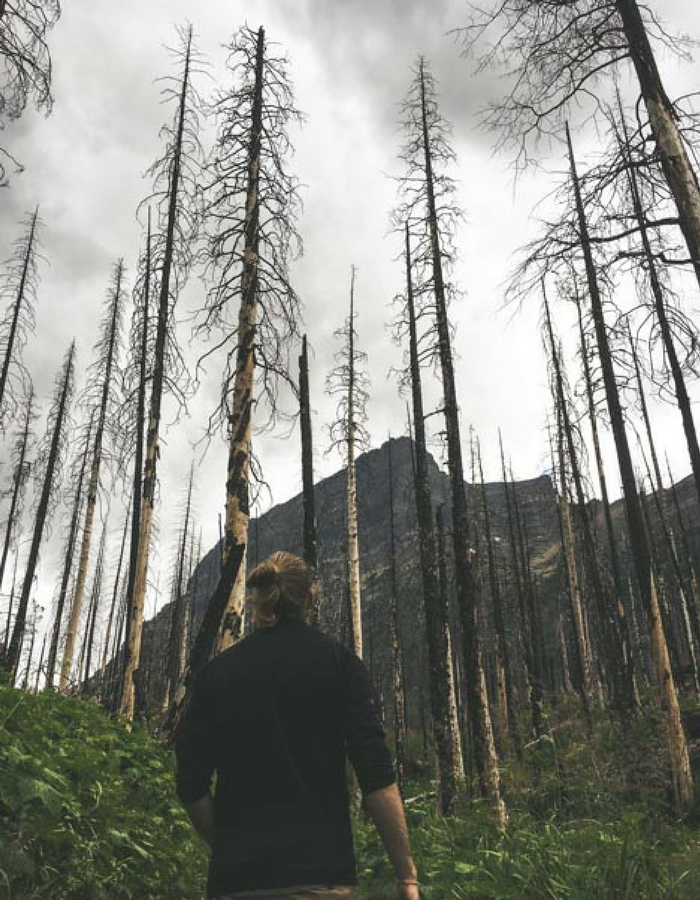 About 2 years ago, a wildfire raged through the park. You can still see the effects in the old, dead trees but as you can see it hasn't taken long for the underbrush to spring to life.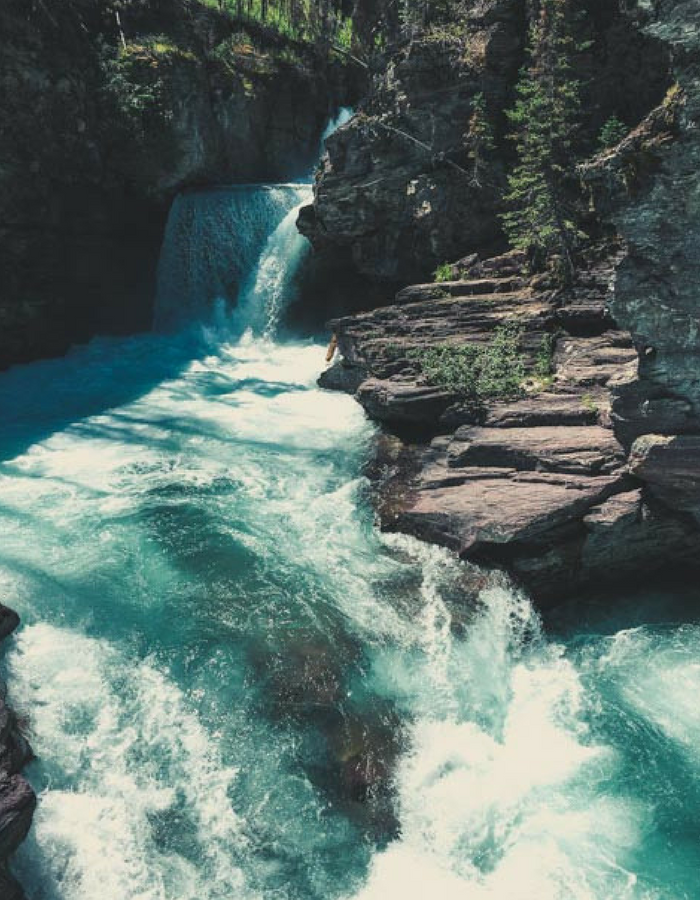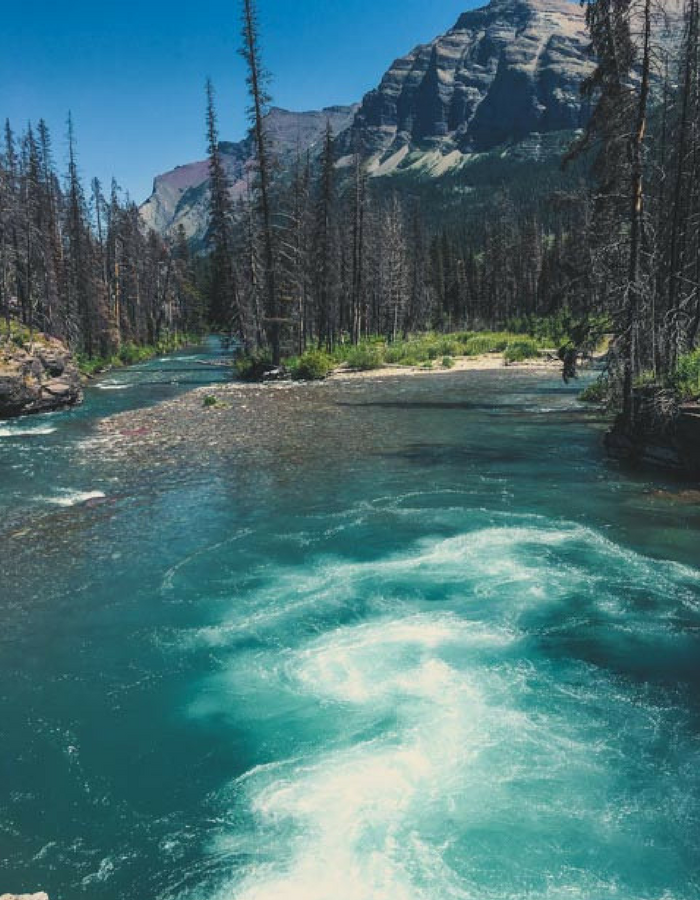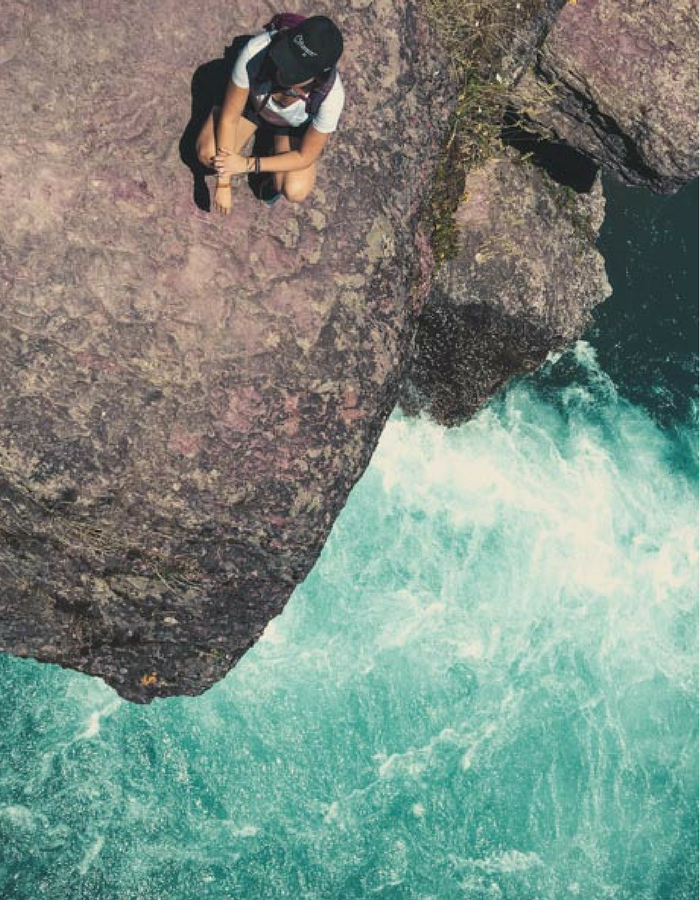 The first big stop on the hike is St. Mary's Falls. You can't miss it. The water is a vibrant blue-green and the air coming off the falls is like the finest A/C. A nice place to take a break on a hot summer day!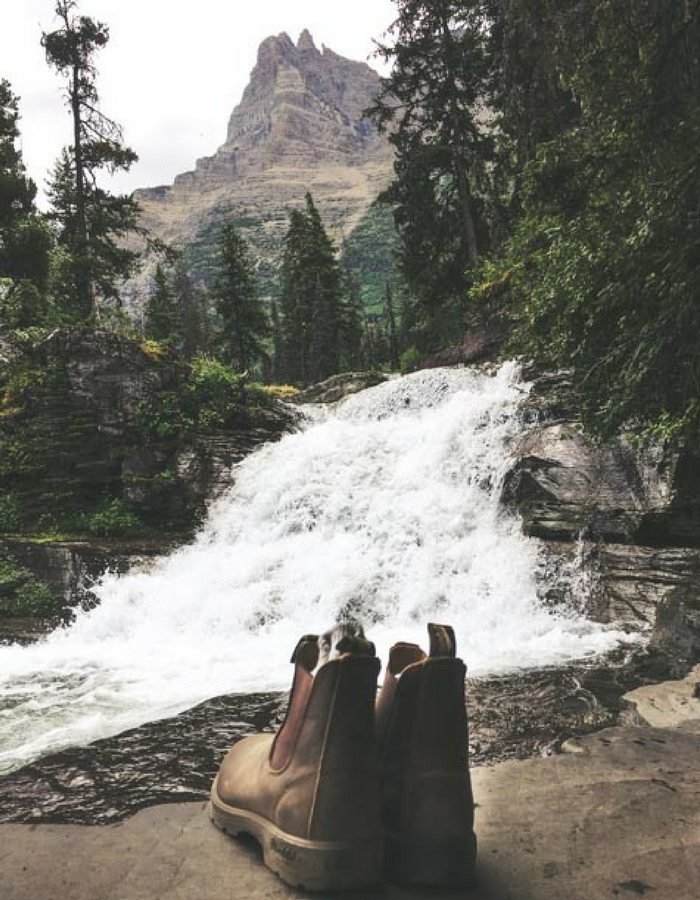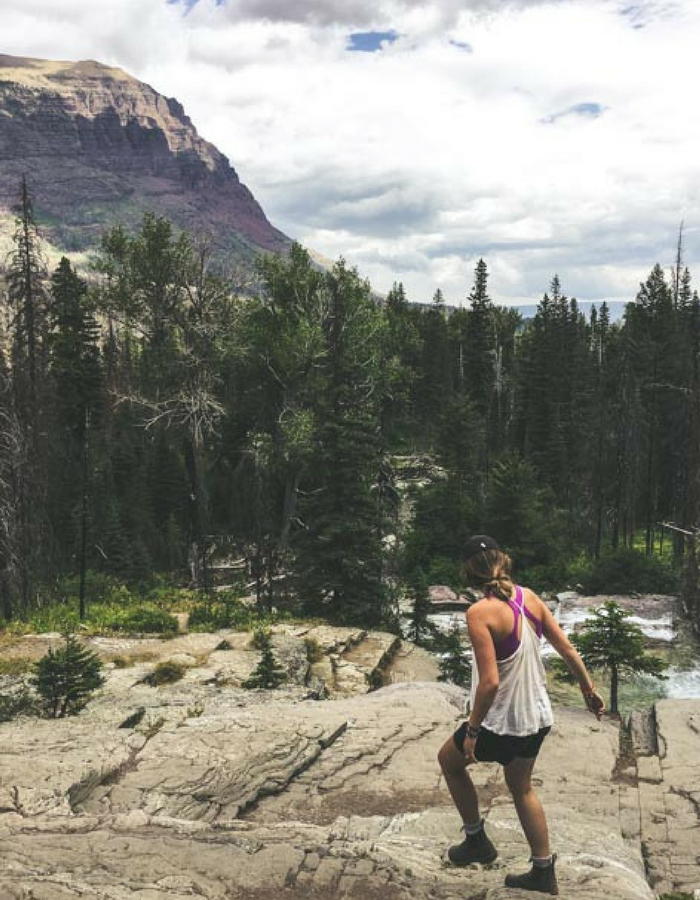 Along the way you'll see a variety of "smaller" waterfalls, though for a Midwest girl they all still seemed pretty huge.
These falls are most likely a continuation of the larger Virginia falls, but they're nice to stop and take a look at. Though you should know, I tried dipping my toes in the water (in the middle of July, mind you) and it felt like I was paralyzed from the waist down. The water is absolutely freezing, even in the summertime!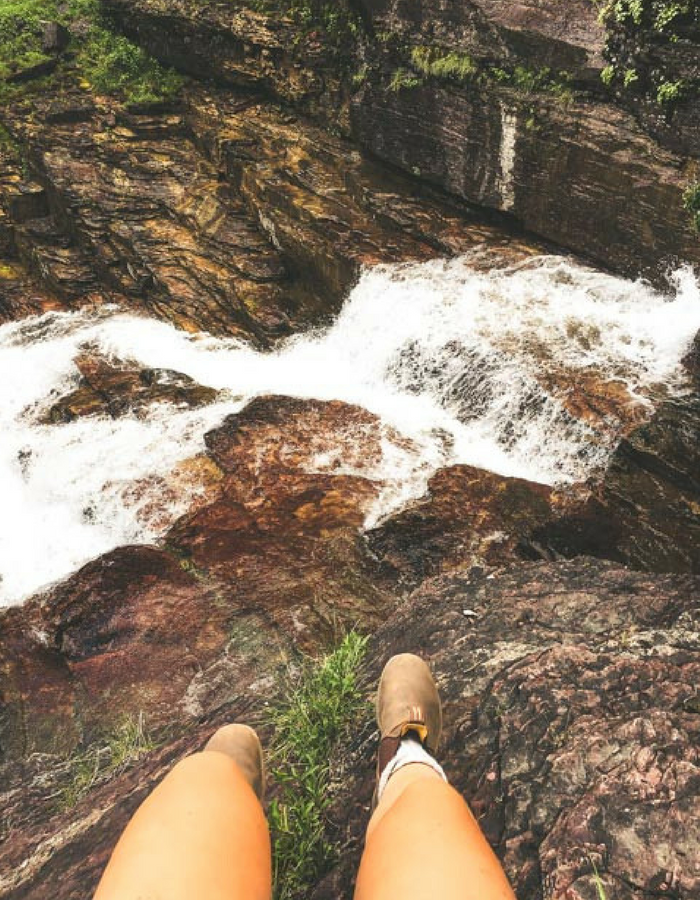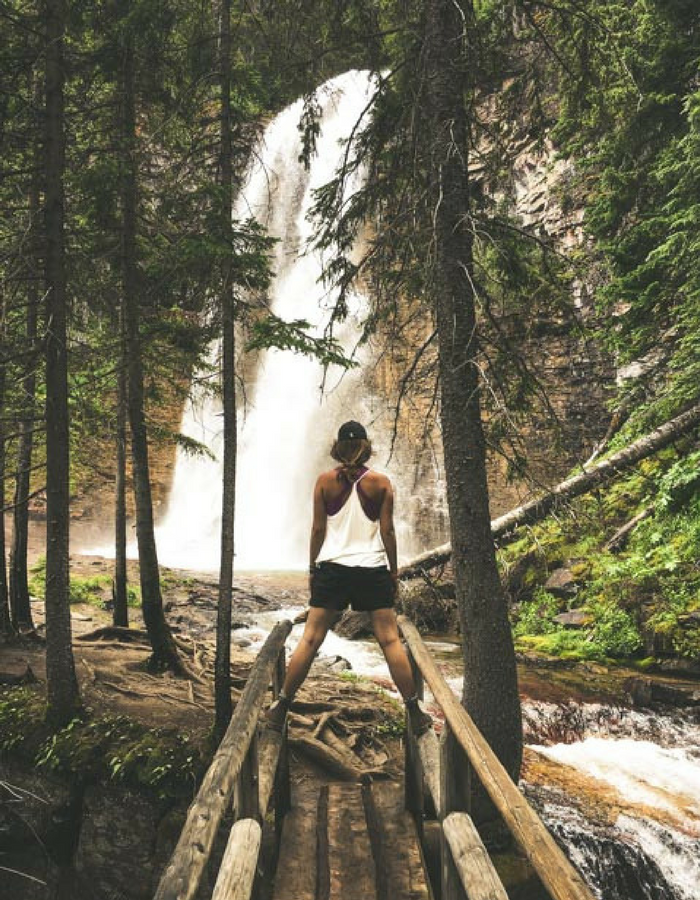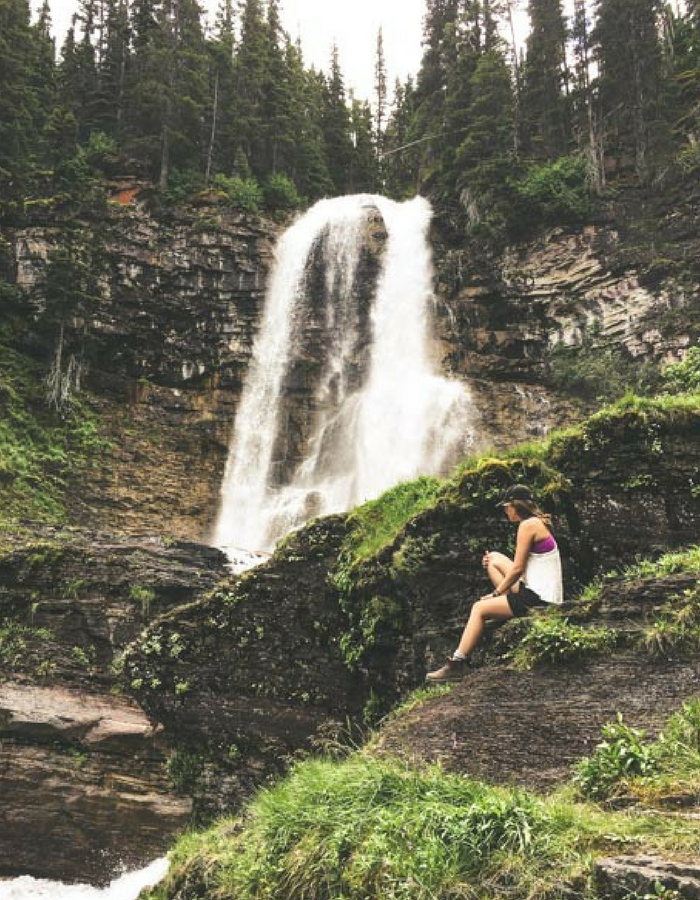 And finally, you'll arrive at Virginia Falls.
Beautiful right? Well it's even more lovely in person!
The ground near the falls is extremely slippery – I actually wiped out on a downgrade. It was sort of hilarious, but also really painful, so make sure you're careful on any slopes.
With all that being said, the hike to Virginia Falls is both scenic and easy. The trail is gradual and smooth and I saw elderly people and young children managing it fairly easily.
While the trek isn't much of a challenge, it's way too pretty to miss out on! Head out to East Glacier and you'll find the trail head right off of the famous Going-to-the-Sun Road.
Watch our Virginia Falls hike in live-action, HERE.
PIN THIS ARTICLE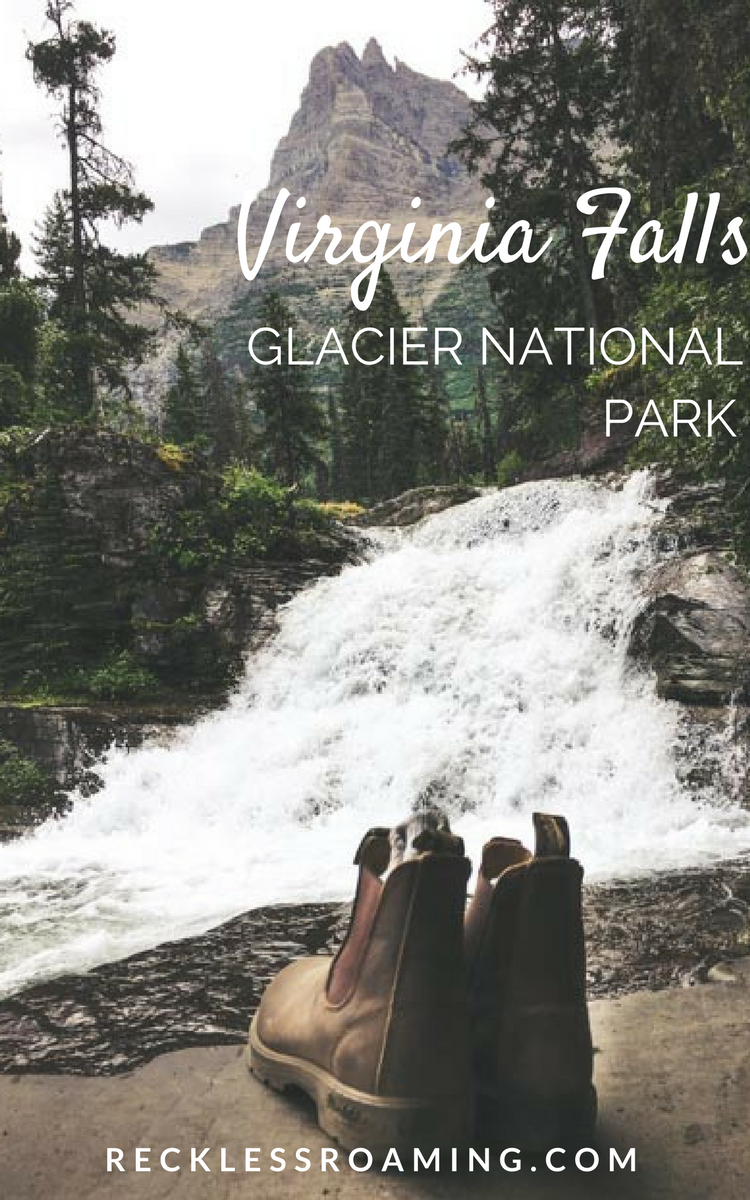 Have a favorite Glacier NP hike? Drop it in the comments below!