Koh Tao. Beautiful beaches, clear water and tons of aquatic life – it's easy to fall in love with the place. And we did! We spent one week here. Honestly, we wouldn't have even gone if it wasn't for the recommendation from other travelers to get there and get scuba certified. Thanks to the deposit I received back from my old apartment complex, we could actually afford the $500 it took for both of us to become PADI certified open water divers (which is dirt cheap compared to other places). So that was on the agenda. Become divers.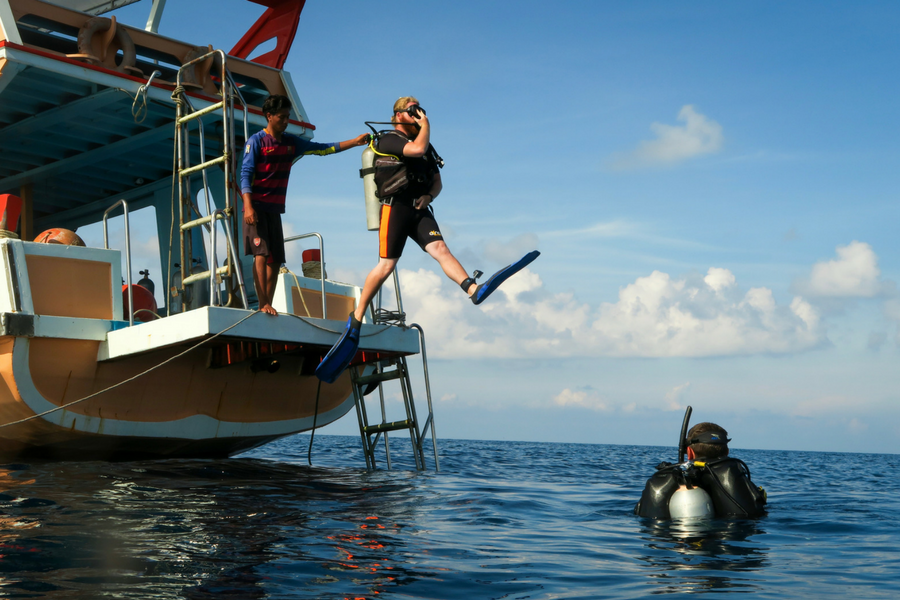 Honestly it's something I never thought I'd do. It's actually something I went out of my way to TELL people I'd never do. I had heard way too many horror stories about decompression sickness or people running out of air and never making it back up to the surface. *Cringe* Who would willingly participate in this activity?!
I did some research and noticed that 10 year olds were doing it – am I actually scared of something that children can do? That, paired with Francis's childlike excitement about the course, pretty much sealed the deal. I didn't have a choice. I had to face my fear of diving and my fear of being in the middle of the open ocean without a paddle. I had to suck it up and at least try. So I did. And it was one of the most unforgettable experiences of my life.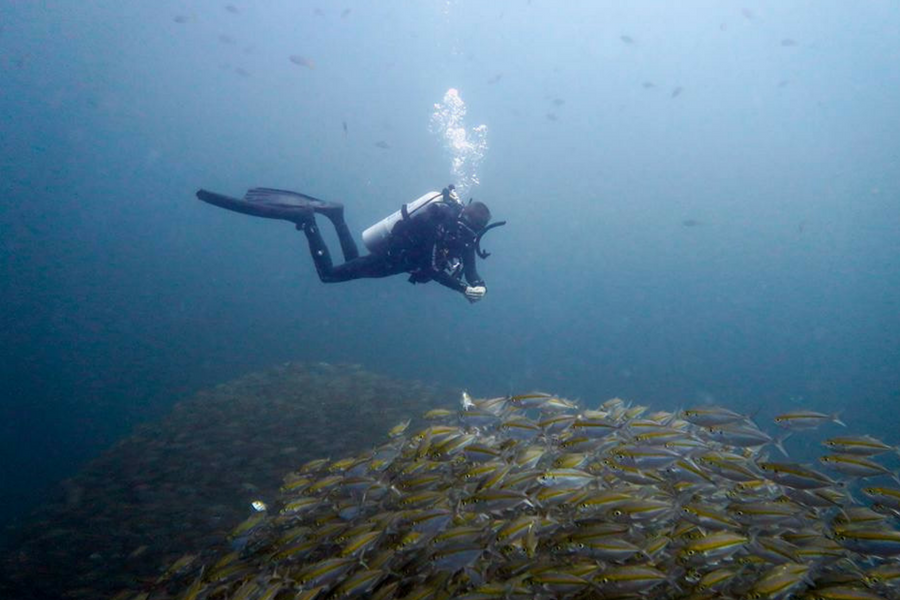 The first breaths you take underwater are indescribable. It's like entering a whole other world. It's a million times better than snorkeling and there's so much to see. The fish are often curious about you too, which makes it even more exciting! I frequently found myself wanting to take out my regulator and yell at Francis "holy crap, look at that!" but obviously I couldn't do that. I just pointed and ooohed and awed on the inside. Some of our favorite sightings included a school of chevron barracuda (1:47-1:55), a spotted stingray (3:00),  a titan triggerfish (2:21), and a white eyed moray eel (not caught on camera). It was truly incredible. And it obviously helped that we had an incredible instructor (Julien) and an incredible photographer (Ross) along with us! (Side note: all underwater photos shown in this blog were taken by Ross Bronzan.)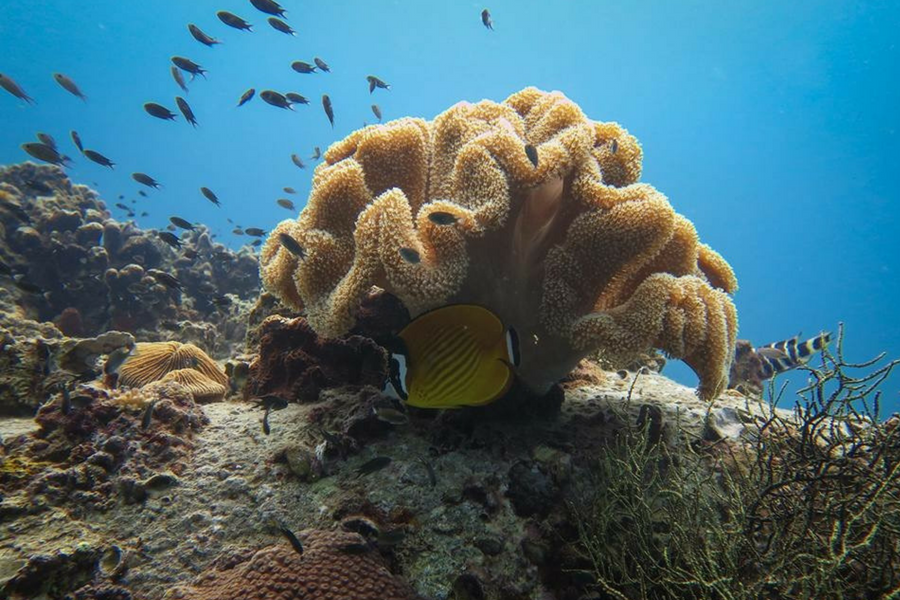 After our last dive and our final exam, which we all passed (us and the other lovely couple doing the course), we had such a fun time hanging out with our group and celebrating our "victory" over the open water course. Us, Julien, Vim (a loving foster-dog dad and another employee of Asia Divers), and Nathan and Lindsey (the Canadian couple in our class) all went and explored Koh Tao in our fancy, new "Asia Divers" T-shirts. #Squadgoals.
While we did have a huge hiccup in the trip – anyone who is a friend on Facebook probably knows about our puppy, Tuna – we still had an amazing time. And Koh Tao ended up, to our surprise, being our favorite island on this trip (on par with Langkawi). We'll be coming back to the island at the end of our trip to finish out the vacation the right way… 18 meters below the surface in Koh Tao. 🙂
Until next time!