Tucked away in Eastern Oregon is the hidden gem of the Alvord Desert: a steaming hot spring with unbeatable views.
The Alvord Desert Hot Spring really has a style of it's own and is unlike any other hot spring I've visited: it's truly a must-see for anyone roadtripping Oregon. The journey is not easy – you'll have to travel 30 miles on a gravel road, dodge loose cows and dirty up your car a little bit – but the payoff is unbelievable. With the Steens Mountains to the West and the Alvord Desert playa to the East, you'll have no shortage of epic views – and the best part is, you get to soak it all up from the toasty comfort of a natural hot tub.
Francis and I were lucky enough to enjoy this hot spring on one of our long weekends, and despite the less-than-desirable weather, we had an absolute blast. The trip did, however, come with some surprises. As stated above, this hot spring is not as accessible as others – and there's some other things we were not prepared for upon arrival. So I decided to write a guide for anyone planning a visit to this gorgeous and heavily underrated hot spring.

NOTE: This post contains affiliate links. For information on what affiliate links are and why I use them, click here!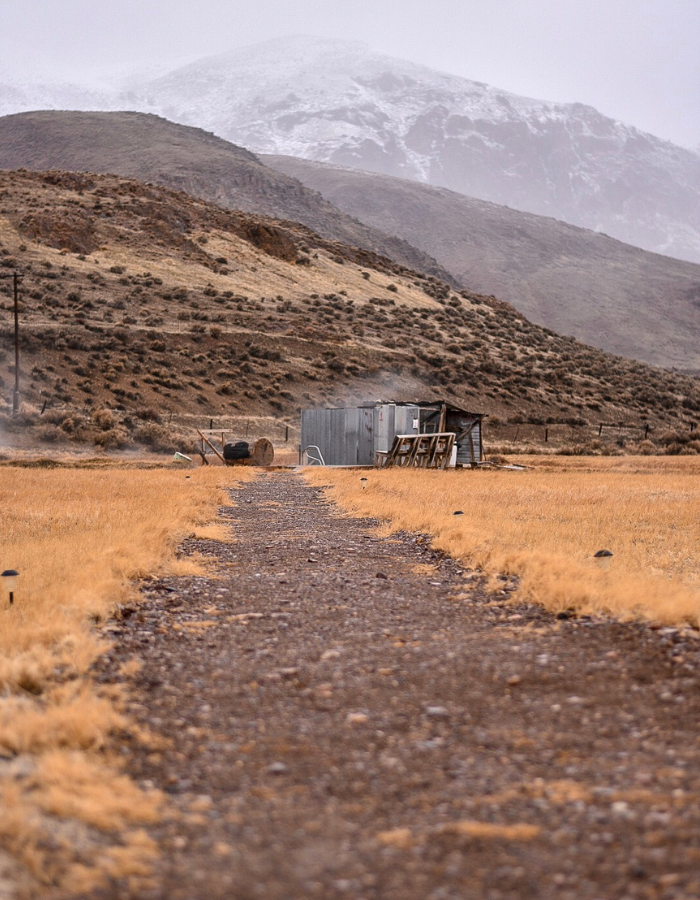 About the Alvord Desert Hot Spring
The Alvord Desert Hot Spring is located beside, you guessed it, the Alvord Desert. The hot spring is privately owned and maintained by a local family who upgraded the concrete pools and developed a campground, of sorts, on the land.
Upon arrival, you'll see an Office, a bathroom (rejoice!) and several portable bunkhouses. These are equipped with beds and now available to rent out, for those who don't like tent camping! Francis and I just drove in for the day, so we didn't have that dilemma.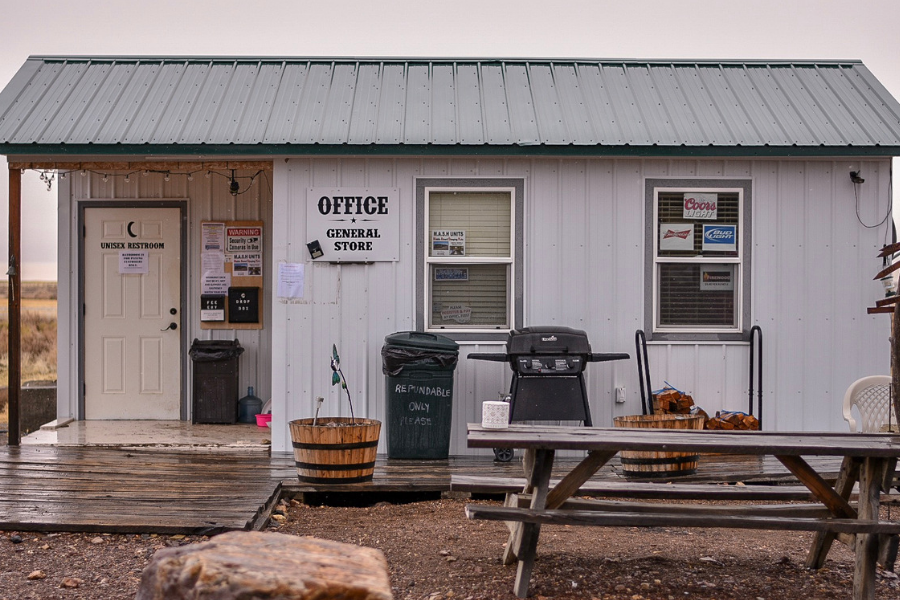 Once you park and pay the fee at the Office (more information on that, below) you'll walk a very short path to the hot spring. It's just far enough from the parking lot to make it feel private, but not far enough to require any sort of endurance (phew!).
At the hot spring, you'll find a small changing area (which proved to be very useful) as well as 2 separate pools – each with their own temperature controls. You can turn the white and black knobs on or off to change the water temperature. The knobs are not labeled, but it seemed to us that the white was hot water and the black was "cold" water (it was really more luke-warm than cold).
NOTE: Be sure to test the water before getting in! One of the hot spring pools was extremely hot and we had to turn the hot water off for a while before we could get in.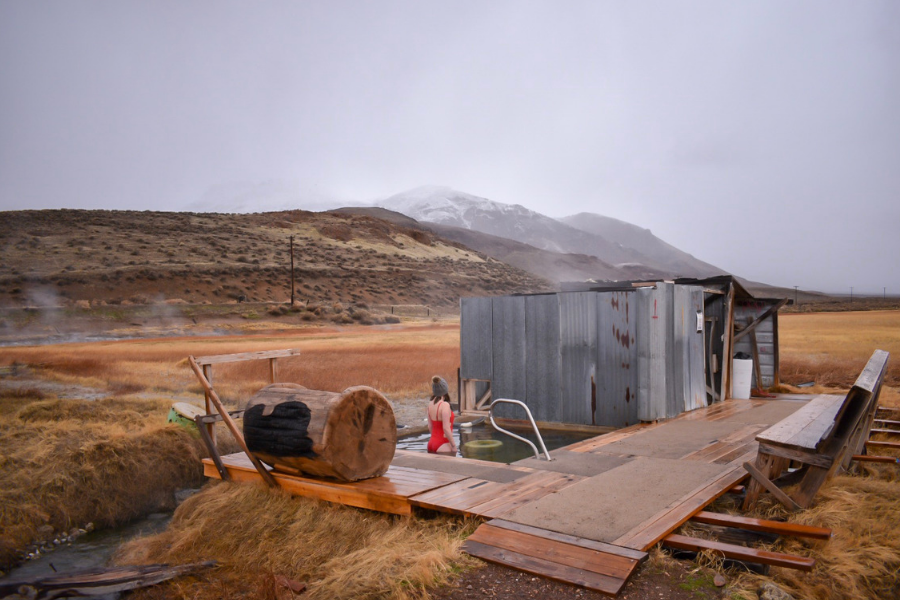 Cost
Day Use: $8 (per person)
Camping Fee (includes 24 hour soaking pass): $30 for up to 2 people
NOTE: Be sure to bring cash!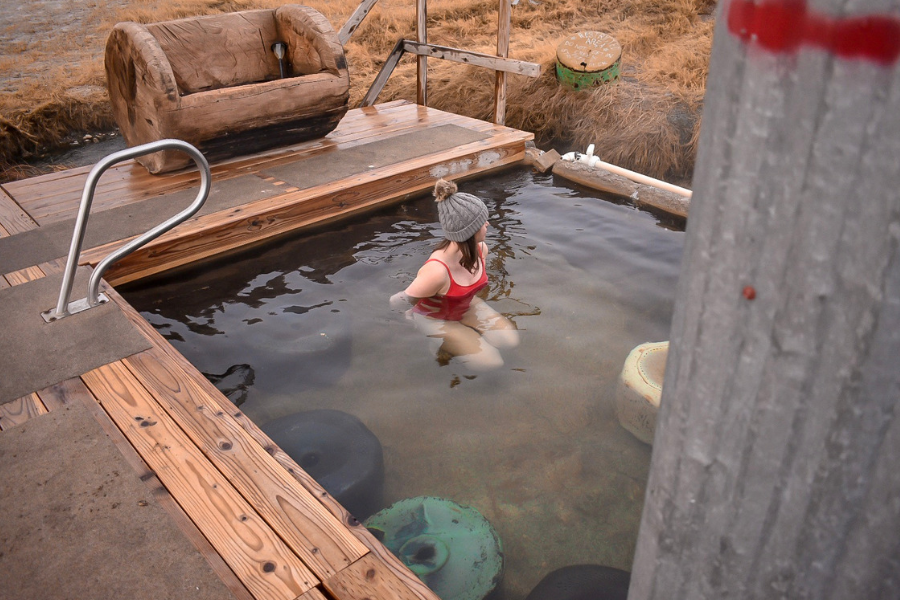 How to Get there & Road Tips
The hot spring is easily found on any GPS, however, there are many areas where you likely won't have cell service. As a back-up, here are some directions:
Take the Steens Mountain Highway. Once you reach Mile Marker 65, turn onto Folly Farm Road. There is only one way to turn onto this road since it's a T-intersection. Reset your odometer and stay on Folly Farm Road for 40 miles. Once the 40 miles is up, you'll see the Alvord Desert Hot Spring on your left.
Keep in mind, Folly Farm Road turns into a gravel road 10 miles in. You do not need four wheel drive for this road but if you have a vehicle that sits lower, the undercarriage might not be so happy afterwards. The good news is that the gravel road isn't super washboard-y. On a scale of 1 to Han Solo flying through an asteroid field, I'd say it's about a 3. Definitely manageable in most vehicles.
NOTE: So you don't get confused – keep in mind that Folly Farm Road turns into Fields-Denio Road.



When Is It Open?
Alvord Hot Spring is open year-round. The hot spring is also open 24/7 (technically) but if you only paid for the day-use you are limited to the day-use hours – which are from 8am to 10pm.
If you want to do some stargazing in the hot spring, opt for the camping or a bunkhouse rental!

Best Time to Visit
Spring is, in my opinion, the ideal season to visit this hot spring. It's not too cold but you still get to enjoy the snow-capped Steens Mountains, making it much more picturesque. Also, you avoid the rush of summer travelers! Always a bonus.




What to Bring
Here's my list of hot spring essentials, plus some items that are specific to the Alvord Desert Hot Spring:
Swimsuit (duh, Kristin)
Comfortable & Loose Clothes (for after your soak)
Water Shoes or Water Socks (not a necessity for this hot spring, more of a preference thing)
Sandals or Flip Flops (because you're not going to want to put socks and shoes on when your feet are wet)
Garbage bag (for wet items)
Water Proof Bluetooth Speaker – I love this one! (only use if you have the hot spring to yourself)
Water bottle – gotta stay hydrated!
Camera
Cash (to pay fees)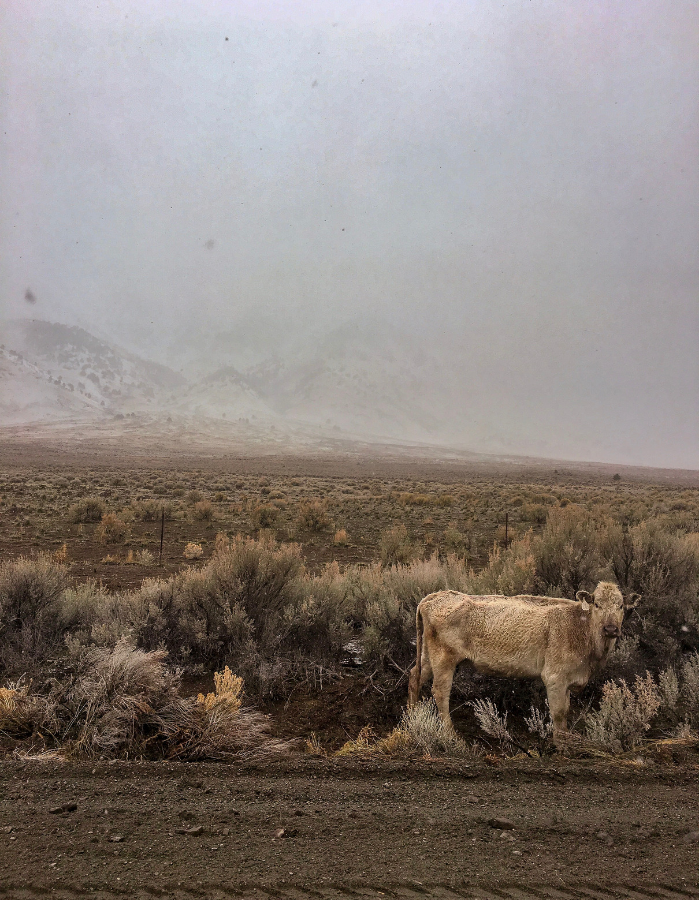 Additional Things to Know Before You Go
This is a clothing optional hot spring (when children are not present)
Cows are everywhere, and sometimes they're standing in the road. Be vigilant on the drive in!
Fill your gas tank, and your water bottles, in either Burns (if you're coming from the West) or Jordan Valley (if you're coming from the East). The Alvord Desert Hot Spring is extremely isolated and you'll be driving long distances without seeing a gas station or shop.
---

Have a favorite Oregon Hot Spring? Drop it like it's hot in the comments below!


SHARING IS CARING. PIN ME!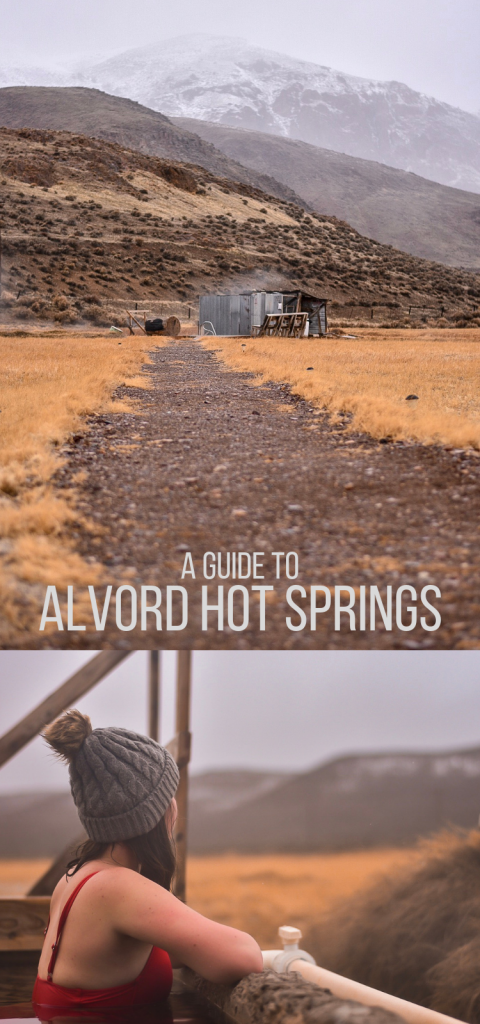 NOTE: This post contains affiliate links. For information on what affiliate links are and why I use them, click here!